In the first week of April, Venus Photo-bombs The Pleiades Star Cluster in Taurus.
On the evening of the 2nd it will be just below The Pleiades.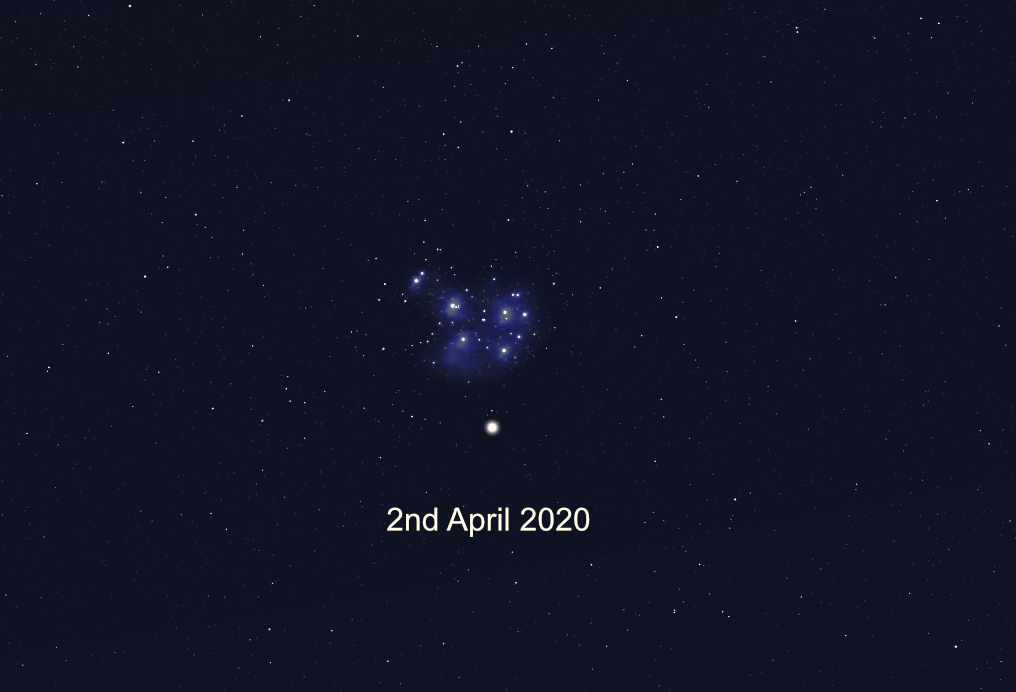 On the 3rd, Venus will be at its closest to the cluster lying close to Merope.
It will be a dazzling jewel amongst the much fainter stars within the cluster.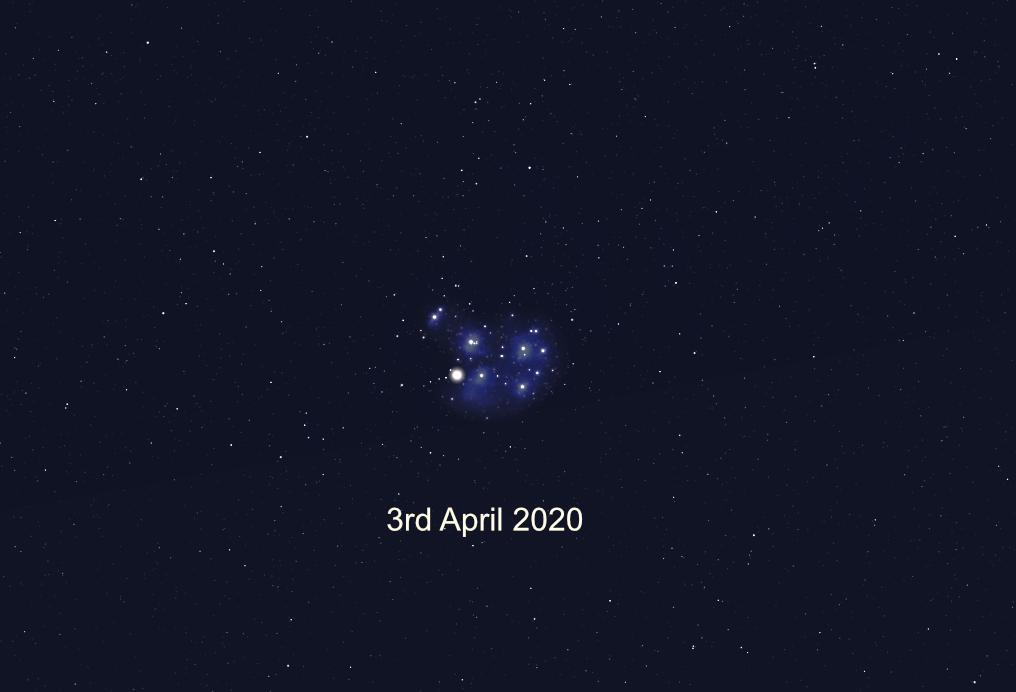 On the 4th of April, Venus will have started moving away from the cluster as the bright planet heads eastwards.
(Or is that The Pleiades heading westwards?).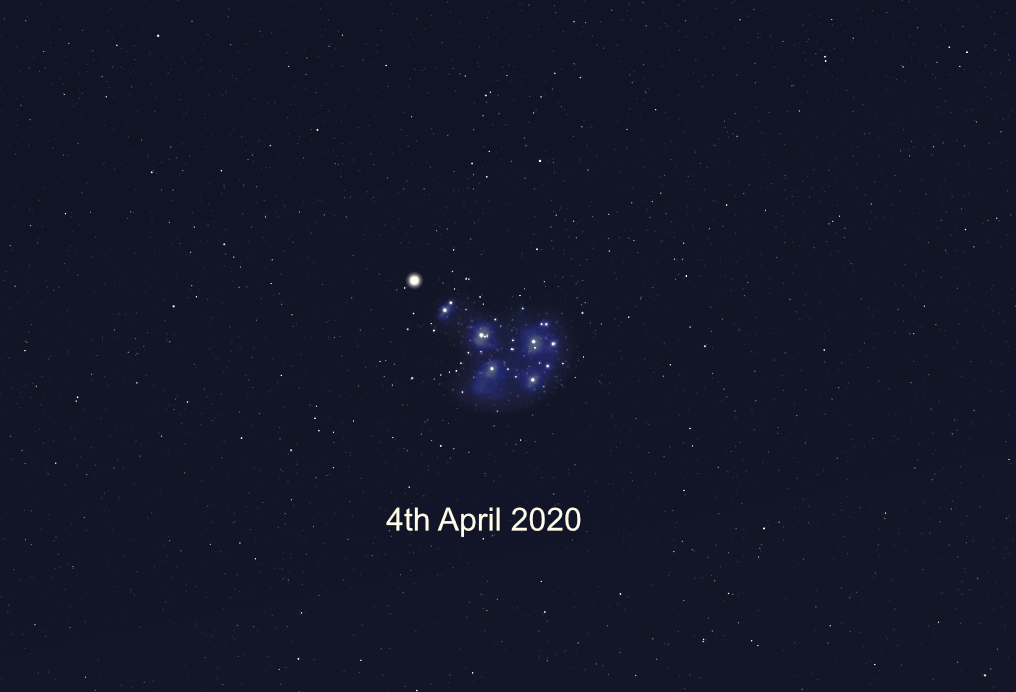 Let's hope we get some more clear skies.
Have Fun.