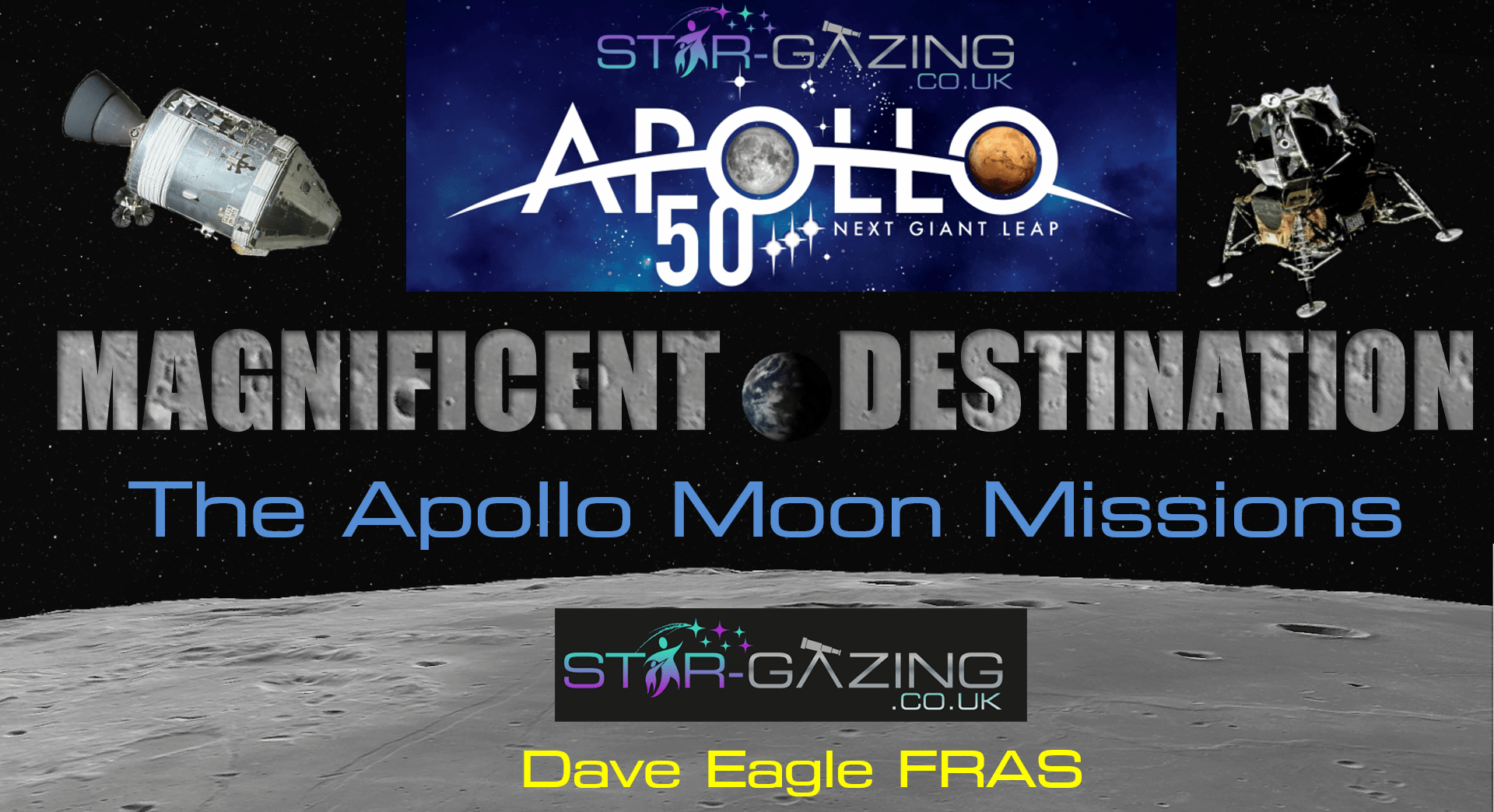 If you are in Kidderminster on the 1st of November, I am presenting two Apollo 50 events for both Kidderminster Arts and Food Festival (KAFF) and Go Space Watch.
The day starts with the KAFF event with an afternoon of fully-immersive planetarium shows.
These will tell you all about the Apollo 11 landing. Hold your breath as you sit on the Moon watching Neil Armstrong land The Eagle lunar module, with landing fuel running low.
Booking available using Paypal from my Web site:
http://www.star-gazing.co.uk/WebPage/planetarium/kaff-planetarium-shows
£4:00 per person.
For more information about KAFF, their Web page is here:
http://www.kidderminsterartsfestival.org.uk
This will be followed by an evening audience-participation presentation bringing the lunar landing missions to life:
Magnificent Destination: The Apollo Moon Missions.
Tickets for this Go Space Watch event are booked via the Eventbright Web site:
https://www.eventbrite.co.uk/e/magnificent-destination-a-presentation-about-the-apollo-moon-missions-tickets-73700533279?aff=ebdssbdestsearch
£3:00 per person.
The venue for both events is:
Kidderminster Town Hall.
Vicar St, Kidderminster, DY10 1DB.