Gamma Virginis is becoming easier to observe as the two stars move away from one another.
But if you don't give them a go, you never know what you will see.
Download my guide to these two stars to help you split them.
Don't forget to look out for many more.
www.star-gazing.co.uk/Downloads/DoubleStars.pdf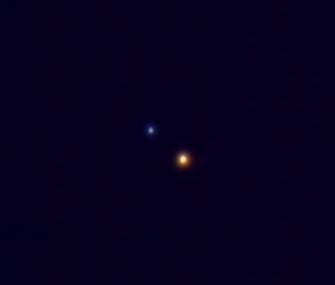 Image above is of the contrasting coloured double star Albireo in Cygnus.