If you cannot make any of my workshops, you can purchase my step-by-step astrophotography guides.
They take you through the techniques I use in an easy to follow format, to make the best out of your hard-earned data.
Click here to read some testimonials received for my guides and presentations.
---
My new Star-Gazing Guide to Affinity Photo Astrophotography Image Processing is now available to order.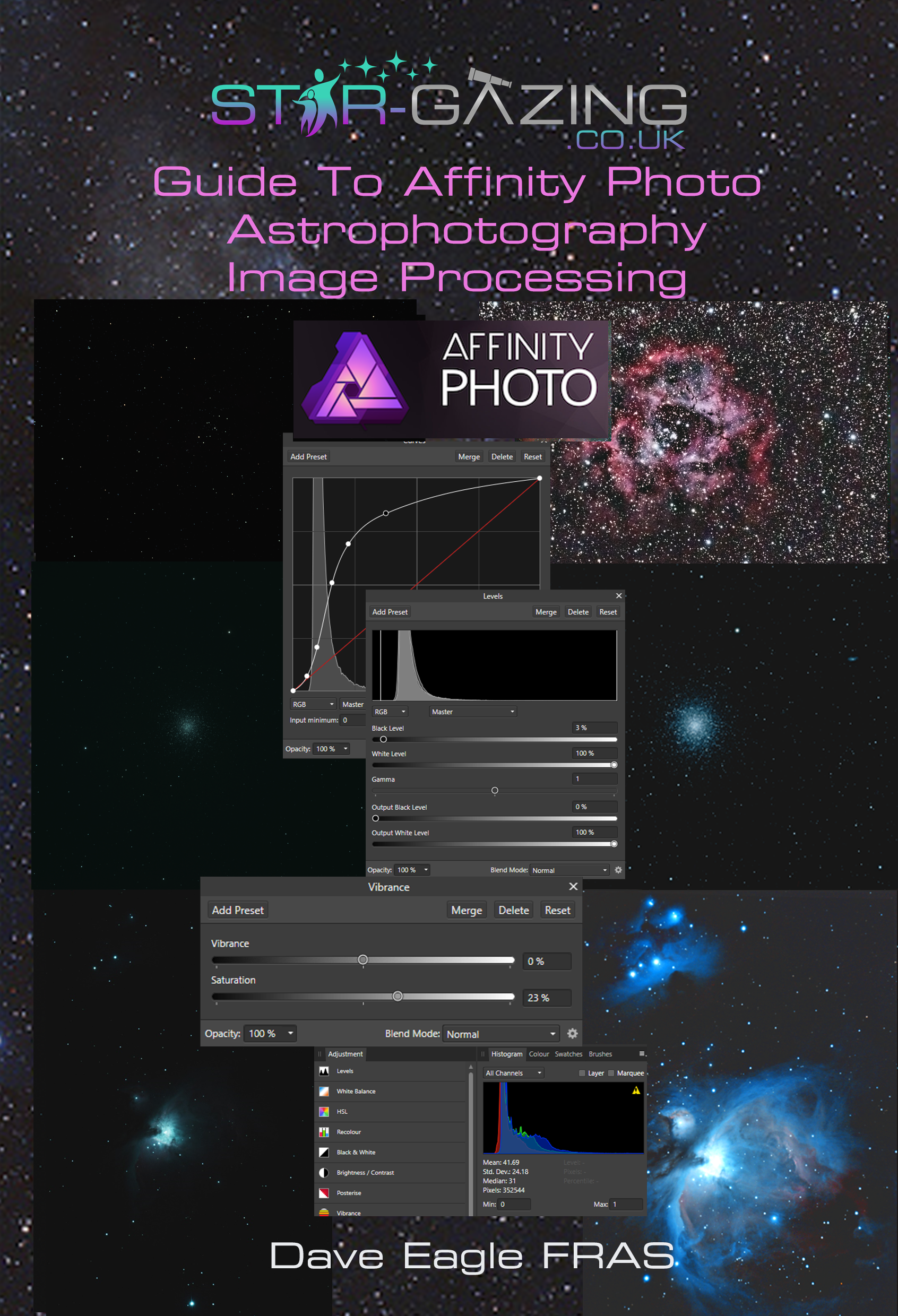 Click here to visit my Secure Online Shop to order a copy.
Affinity Photo and Photoshop guides (70 pages each) costs £9:50 including  postage and Packing (UK Only).
Deep Sky Stacker and Moon Imaging Guides (40 & 48 pages) cost £8:00 each, plus £1:50 postage (UK Only).
Please contact me if overseas for postage costs.
All of my guides can be ordered from my secure online shop:
Click here to visit my new Secure Online Shop to order.
My Solar Imaging Guide is no longer available directly from me as I have run out of printed copies.
It will be re-published very soon after a major update, as my solar image taking and processing work-flow has changed enormously since the first edition was published.
If you cannot wait for the new edition, the old edition is still available to purchase on Amazon.
---