If you cannot make any of my workshops, you can purchase my step-by-step astrophotography guides.
They take you through the techniques I use in an easy to follow format, to make the best out of your hard-earned data.
Click here to read some testimonials received for my guides and presentations.
---
The new 100 page expanded edition of my Star-Gazing Guide to Affinity Photo Astrophotography Image Processing is now available to order. This includes the new astrophotography tools included in the package introduced in February 2021.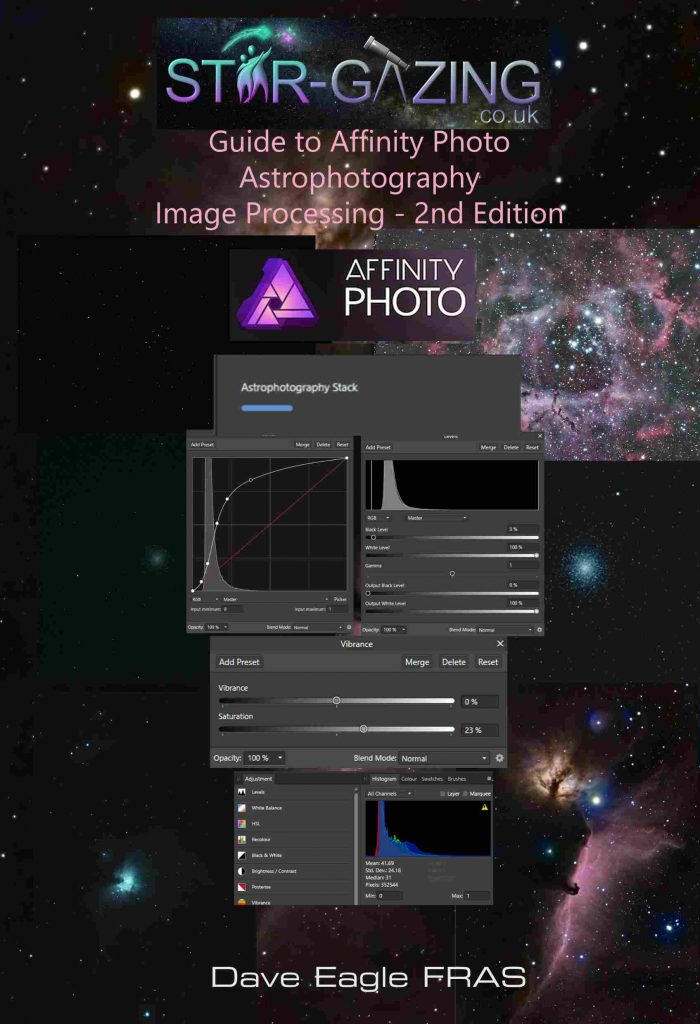 Click here to visit my Secure Online Shop to order a copy.
Affinity Photo and Photoshop, Deep Sky Stacker and Moon Imaging Guides (70, 40 & 48 pages respectively) are also available from my shop.
If posting overseas, please use  the link in the book in the shop as there will be extra postage costs.
All of my guides can be ordered from my secure online shop:
Click here to visit my new Secure Online Shop to order.
My Solar Imaging Guide is no longer available directly from me as I have run out of printed copies.
It will be re-published after a major update, as my solar image taking and processing work-flow has changed enormously since the first edition was published.
If you cannot wait for the new edition, the old edition is still available to purchase on Amazon.
---