Following on from my successful astrophotography workshops, I have been busy writing and self-publishing guides to the techniques demonstrated and successfully used by all the delegates.
So if you cannot make any of my workshops, you can purchase my step-by-step guides.
They take you through the techniques I use in an easy to follow format, to make the best out of your hard-earned data.
Click here to read some testimonials received for my guides and presentations.
I have written four guides and three of them are still available directly from me in a printed edition via my new secure online shop.
They are also available on Amazon in Kindle and printed format.
My Solar Imaging Guide is no longer available directly from me as I have run out of copies.
It will be re-published very soon after a major update, as my solar image taking and processing work-flow has changed enormously since the first edition was published.
If you cannot wait for the new edition, the old edition is still available on Amazon.
Click here to visit my Secure Online Shop to order a guide.
Photoshop guide (70 pages) costs £8:50, plus £1:50 postage and Packing (UK Only).
Deep Sky Stacker and Solar Imaging Guides (40 & 43 pages) cost £7:00 each, plus £1:50 postage (UK Only).
Please contact me if overseas for postage costs.
All of my guides can be ordered from my secure online shop:
Click here to visit my new Secure Online Shop to order.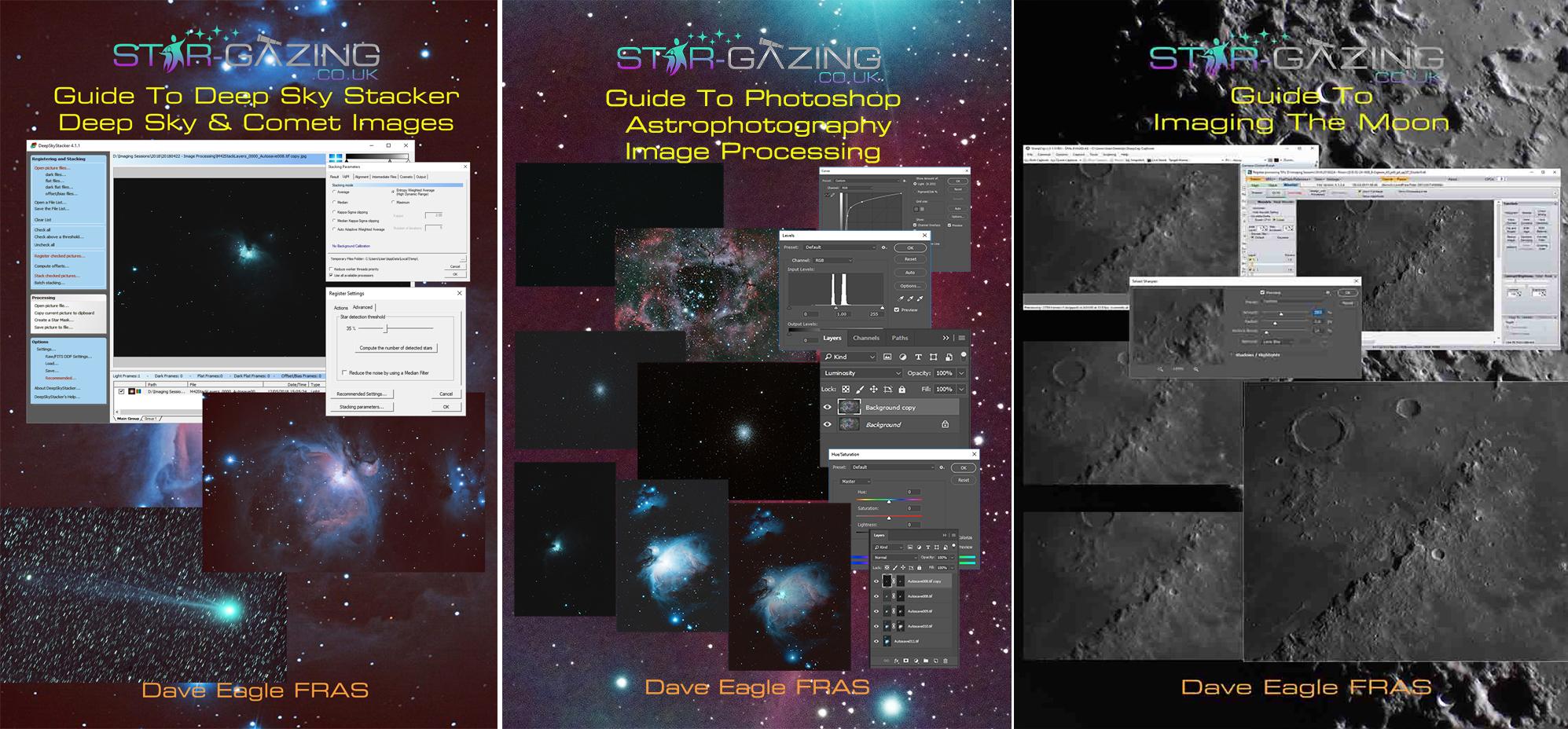 A Guide to Deep Sky Stacker: Deep Sky and Comet Images.
A Guide to Photoshop Astrophotography Image Processing.
A Guide to  Lunar Imaging.