My Astrophotography Guides are now available to order from my secure online Shop.
My guide to Affinity Photo Astrophotography Image Processing is available to order.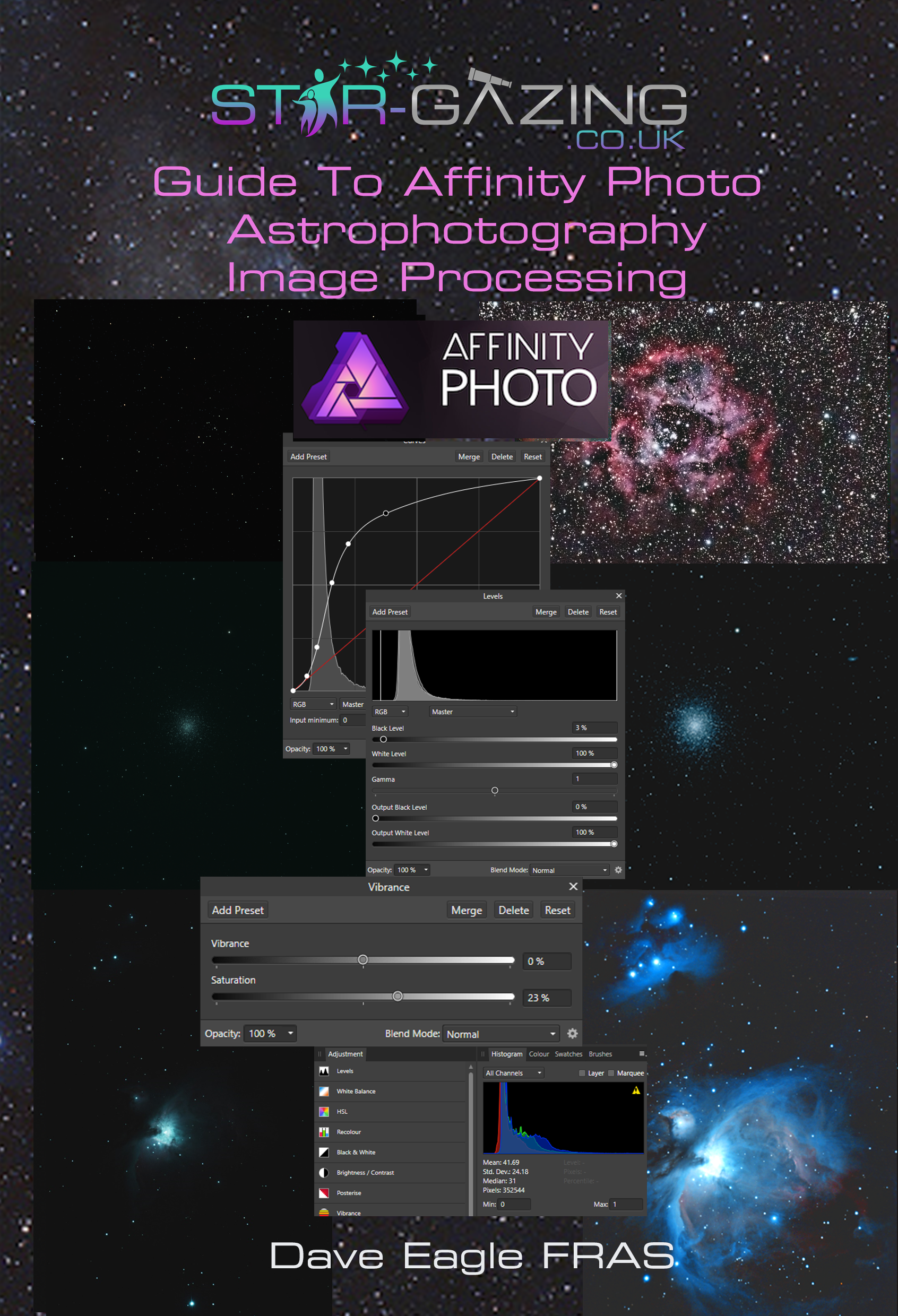 Click here or on the images to visit my new Secure Online Shop.
Please contact me if overseas as extra postage costs will be required.