My Astrophotography Guides are now available to order from my secure online Shop.
To adhere to the latest government directive during the covid-19 pandemic, I will only be posting orders when I need to go out. So please be patient, your order will get to you within as soon as possible, but not more than a week. I will E Mail the expected date of posting to you when ordered.
Thank you very much.
My new guide to Affinity Photo Image Processing is now available to order.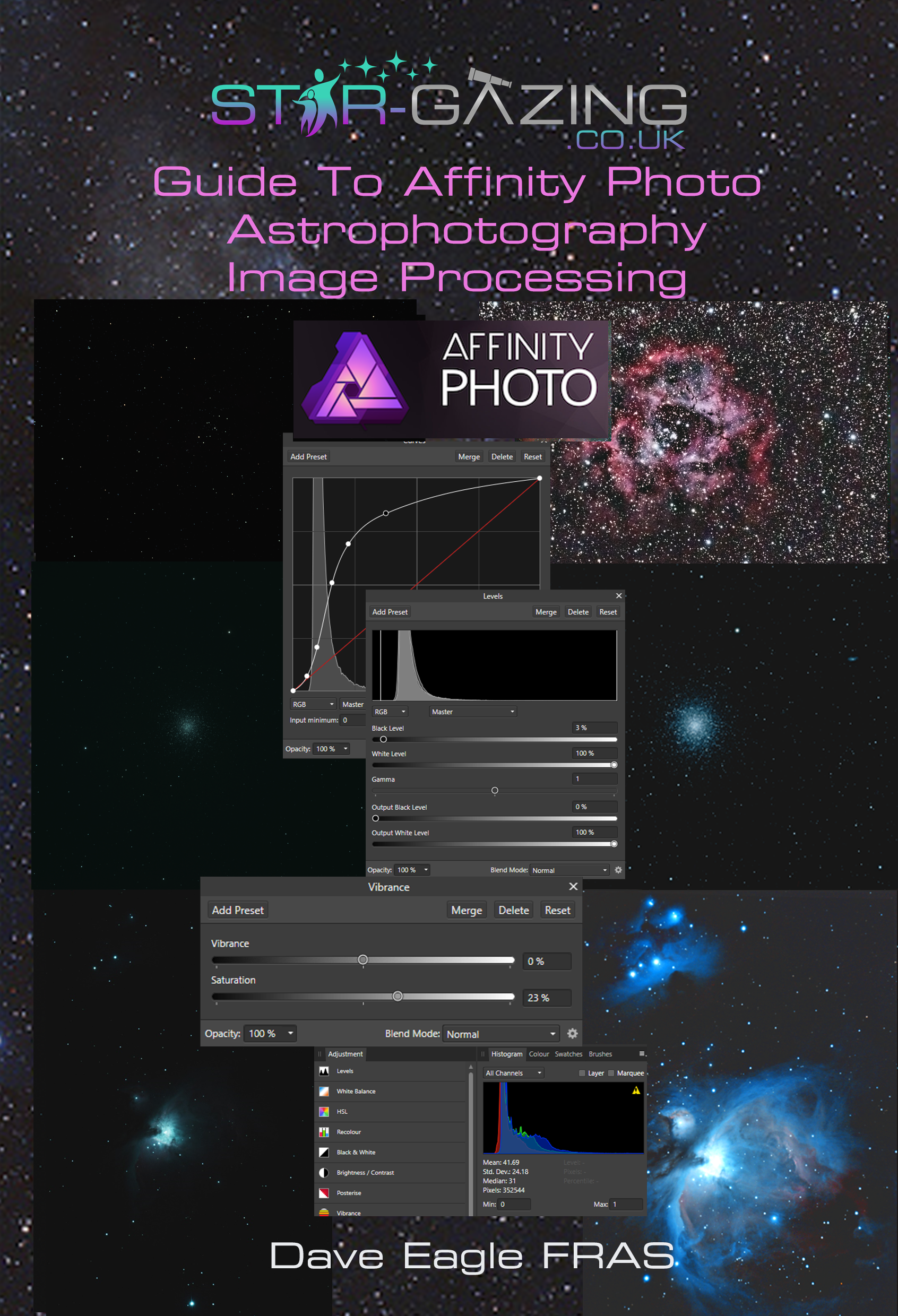 Click here or on the images to visit my new Secure Online Shop.