On Tuesday the 22nd of May I will be re-visiting my very good friends at Northants Amateur Astronomers to give another talk.
Out of the Darkness: Pluto, New Horizons & Ultima Thule.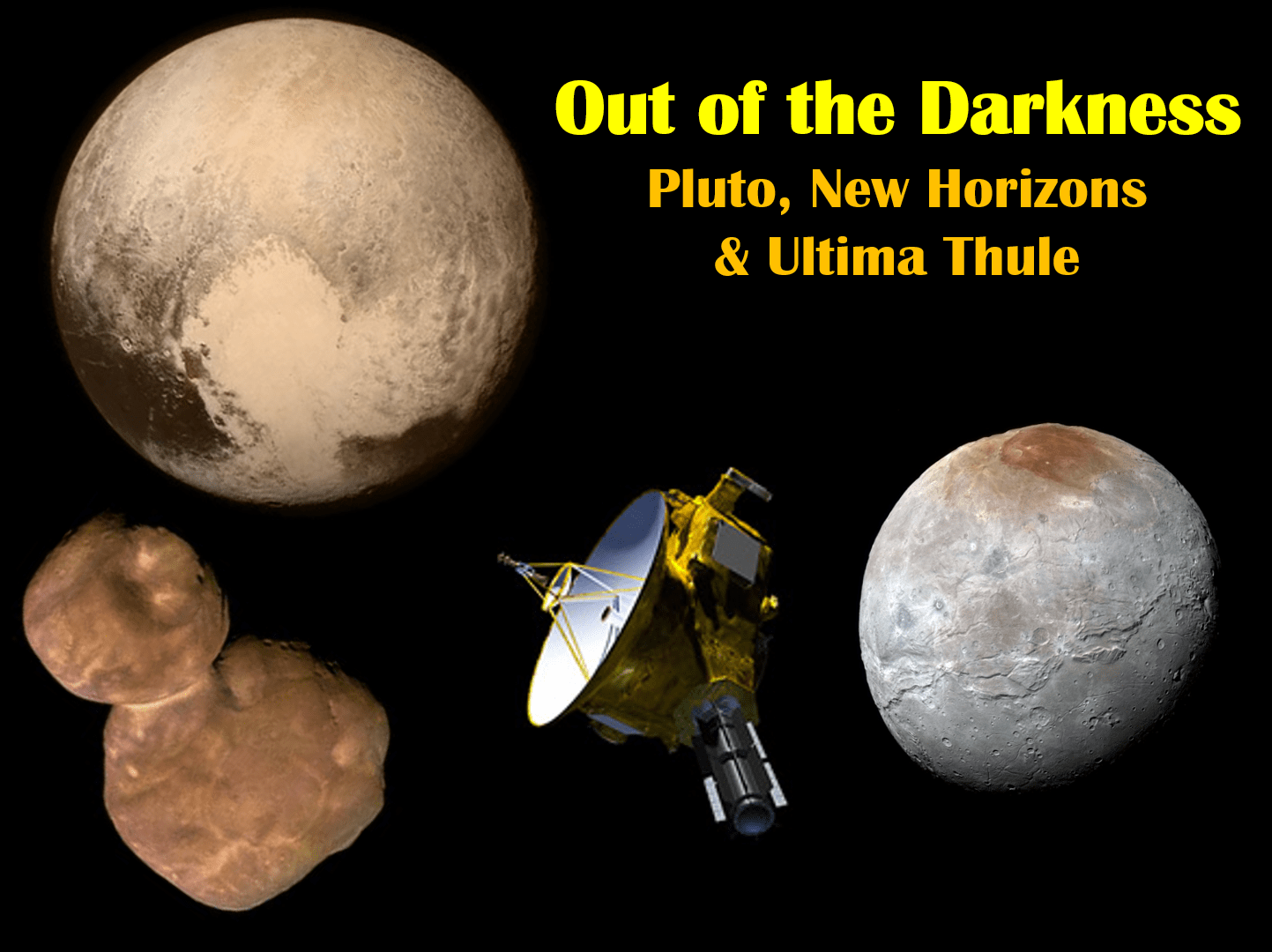 We will cover Pluto's discovery, it's subsequent demotion from planet status and the results from the New Horizons Flyby.
Added to this are the latest results from the flyby of another Kuiper Belt Object 2014 MU69 "Ultima Thule" on New Years Day.
Click the name of the group below to visit their Web page:
Northants Amateur Astronomers.
The meeting starts at 19:45.
Entry £3:00 (Non-Members £4:00).
Venue:
The Lounge.
Geddington Village Hall.
Queen Street Geddington
Northants.
NN14 1AZ