I had some success using another Web page to make predictions of where The Webb Space Telescope is as it goes out to its L2 orbit.
Nasa's Horizon Web page (https://ssd.jpl.nasa.gov/horizons/app.html#/) managed to get me close, but I still had to search around to see if i could spot something moving between the images.
I was given ProjectPluto (https://projectpluto.com/sat_eph.htm) by Nick James from the BAA.
I plotted positions and compared them to Horizon.
When the skies cleared, I got out and found Webb almost exactly where ProjectPluto had predicted it would be.
The exact position I found it a little before 21:00h UT is shown in the circles below: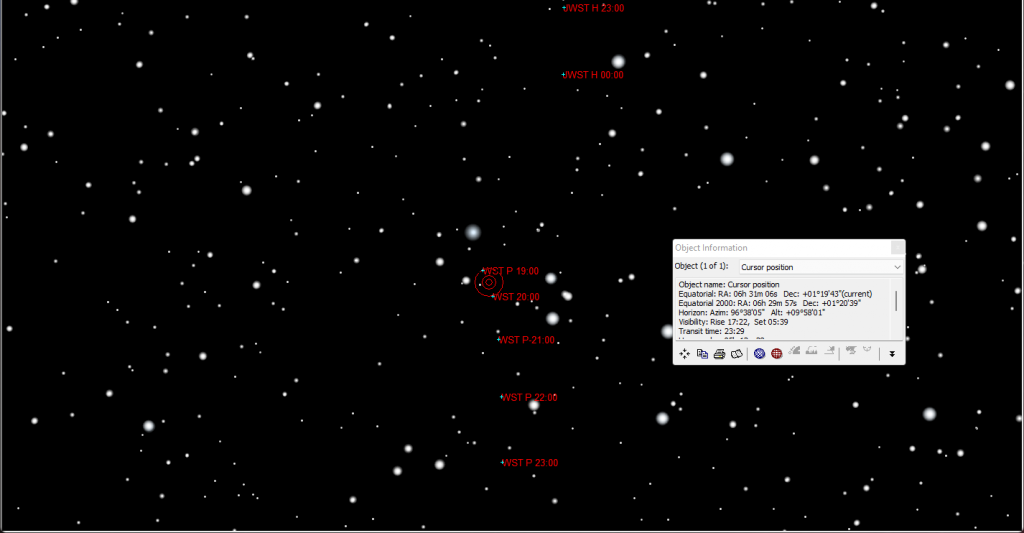 The image below shows Webb's trail across the sky by compositing the individual images together:
(Processed images rotated with North at the top).
You can definitely see some changes in brightness throughout the track.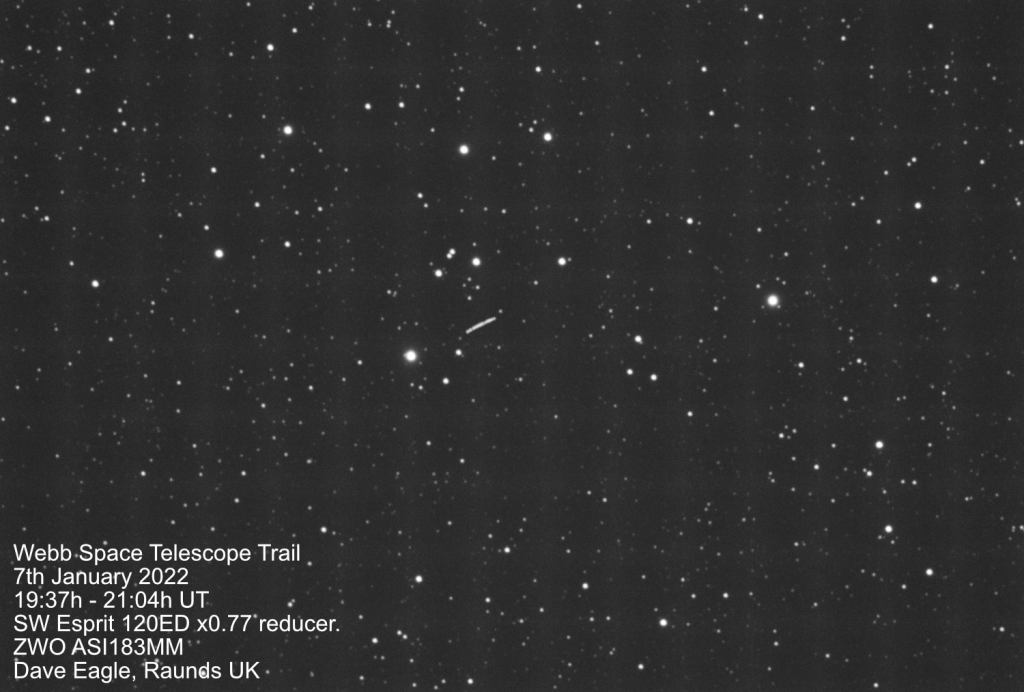 Then this animation: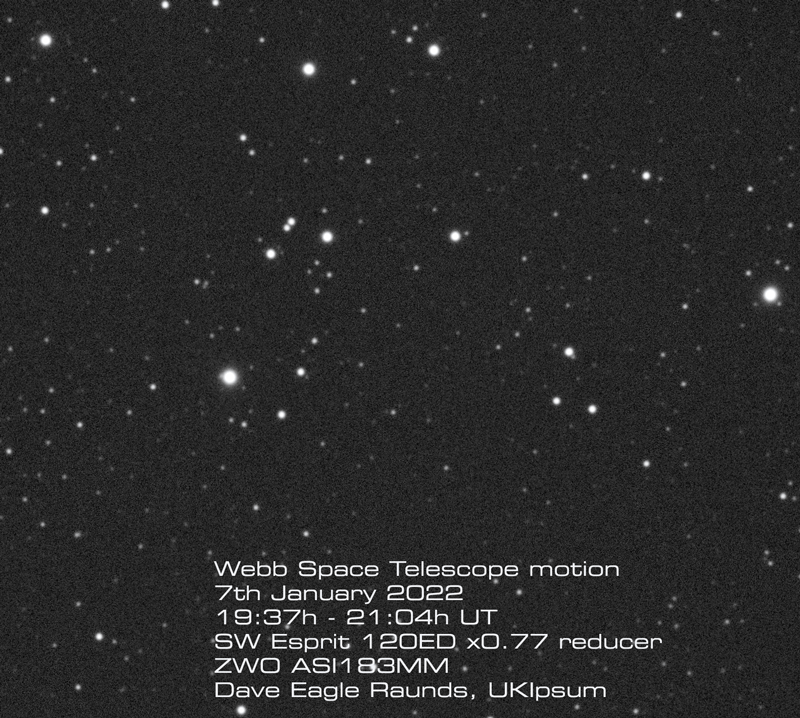 As this prediction was so spot on, I decided to see if i could catch the upper stage of the Ariane rocket that placed Webb on this perfect trajectory.
(2021-130A = NORAD 50463)
I knew it would be a tough target, as it was reported at about +17th magnitude on the 2nd of January.
It Might or might not be revealed. But here's my two animations of the position, slap bang on where ProjectPluto predicted it would be.
One is a wide field, the other cropped closer in, with the starting position indicated with an arrow.
I think you can see a very faint object passing that star.
I only manged to capture 4 images, before the clouds rolled in again.
If it's not the upper stage, then it's probably noise. 🤣
It did clear a bit later, but I'd packed everything away by then. 😴