After creating new predictions earlier, I thought I'd give you an update on where I actually found Webb tonight.
Well, it took a bit of finding tonight, mainly because all the predictions weren't quiet correct.
Plus the fact that it has really slowed down and was really hard to spot moving.
The image below shows the predicted positions towards the bottom for 20:00h and 22:00h UT.
The yellow star shows the position I imaged it at 21:00h UT.
It was travelling in the same direction as the predicted track.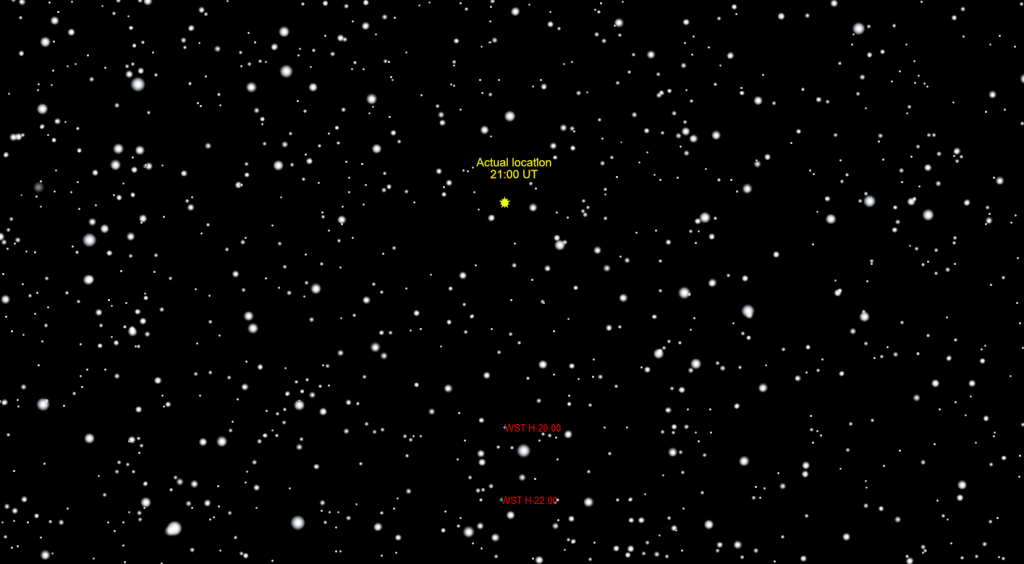 As Webb is moving slower, it is coming up a bit brighter in my images tonight.
I now make it about magnitude +14.5, when compared to some background stars.
Below are my two discovery images put together as an animation.
I'll do a fuller animation once I've taken all the images and processed them.