As Comet C/2021 A1 (Leonard) heads further eastwards over the next two weeks, it will start getting lower in the eastern sky in the early hours of the morning before dawn.
But it is bright enough to be viewed in binoculars or a small telescope at the moment.
It MIGHT even become bright enough to be seen with the naked eye (fingers crossed!).
The Comet passes the bright globular Messier 3 between the 2nd & 4th of December.
I have included details of that here:
https://www.star-gazing.co.uk/WebPage/leonard-passes-m3
My video about the prospects of the comet is posted on YouTube:

The maps created using Sky Safari below show the path of the comet until the 12th of December.
I hope that they help you to find the comet.
1st – 7th of December: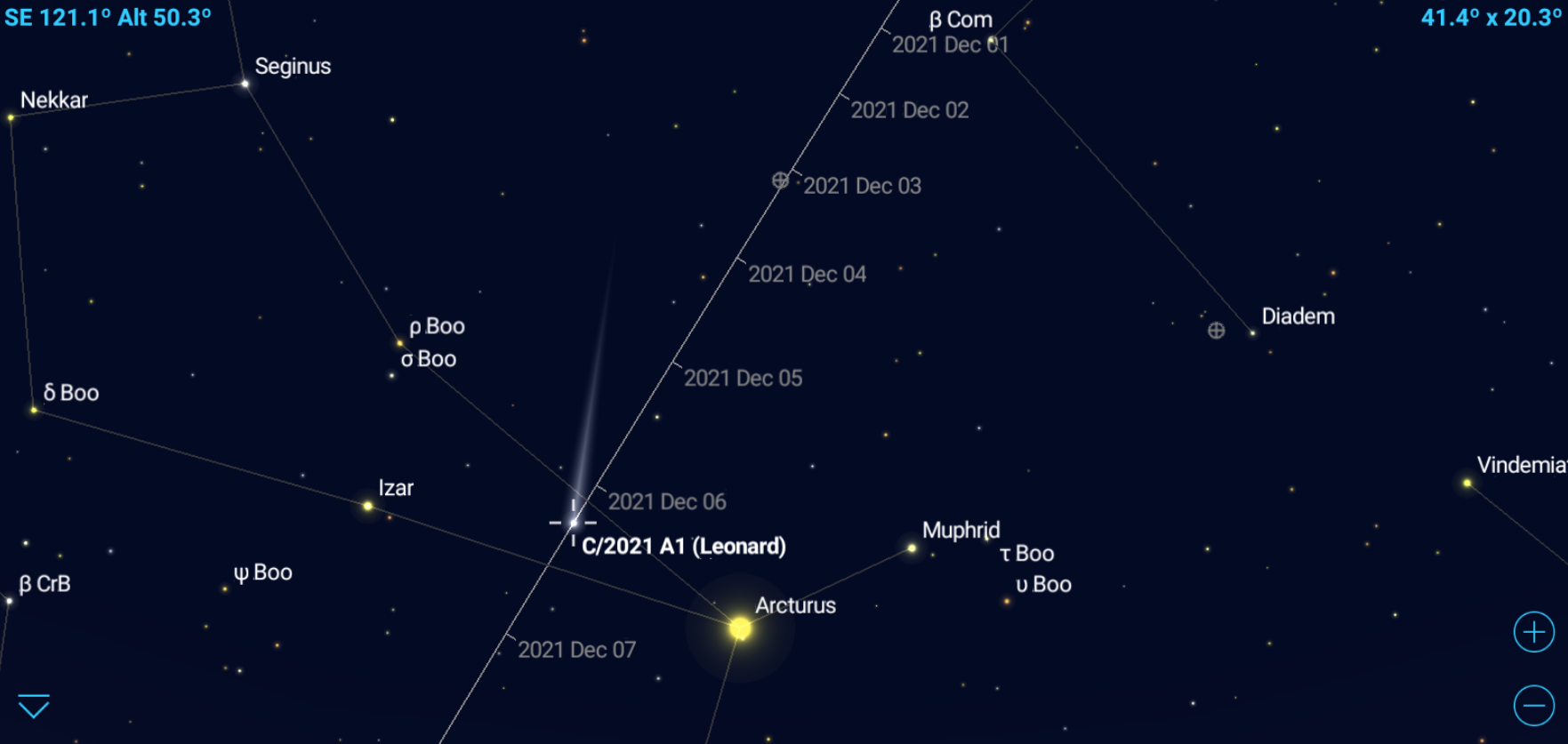 7th – 12th of December: