Who can deny how children (and let's face it, adults too) are really fascinated about the subject of space.
Going into schools, both as a STEM Ambassador and with my mobile planetarium, I am privileged to witness first-hand the excitement and sheer engagement the subject has with children. I am constantly amazed at how much in depth information some of the children already know.
Why not organise Organising a Space Week at your school and boost your children's space education even further? As well as learning about space, it can also act as a springboard for other subjects, increasing children's learning across the school in many other subjects. So although it might seem to be a lot of hard work to organise, it can also be extremely rewarding.
As well as an exciting planetarium visit
during your Space Week, there are a number organisations that have plenty of free resources available.
I have gathered together the information I am aware of that will make it much easier for you to organise your event.
If I have missed anything useful out that worked for you, please do let me know so I can add it to this list.
British Science Week runs annually in March.
https://www.britishscienceweek.org
If you'd like to organise your space week to coincide with that particular week, there are grants available to support Science Week events. But you do have to plan ahead and be quick off the mark by the previous November to secure one.
https://www.britishscienceweek.org/about-us/grants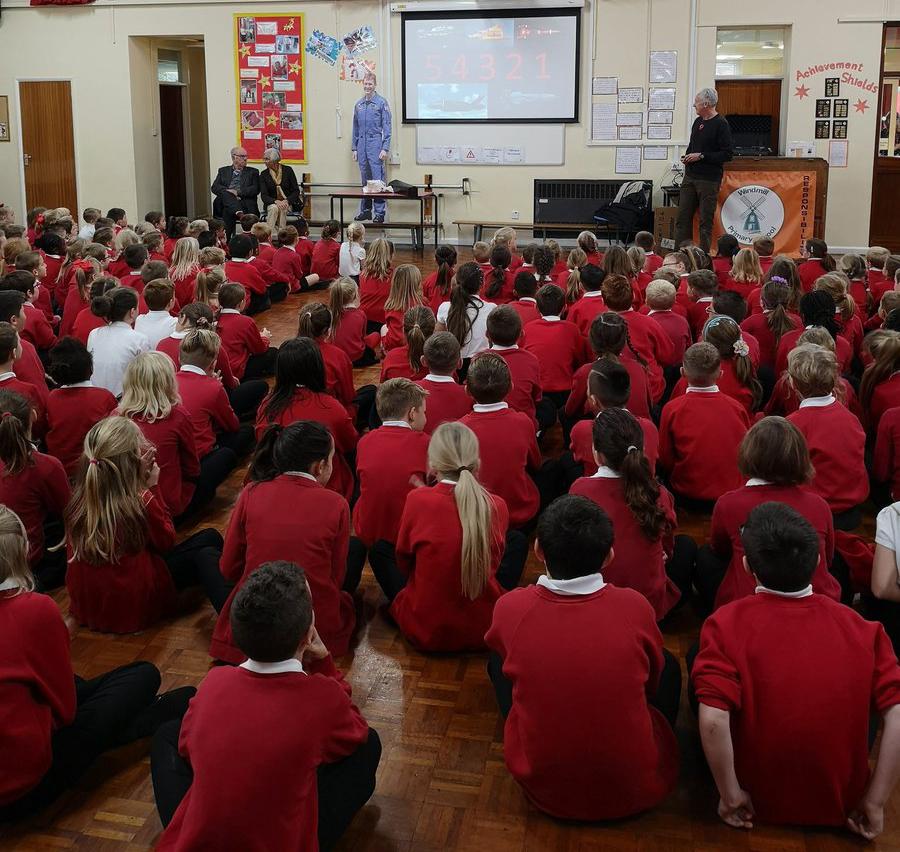 There is a special Space edition of Primary Science, published by The Association for Science Education.
This is free to members of ASE: https://www.ase.org.uk/resources/primary-science/issue-160
STEM have put together a guide on how to organise your own Space Week:
https://www.stem.org.uk/resources/elibrary/resource/448002/how-plan-and-run-your-own-space-week
They also have ten suggestions of activities for the week:
https://www.stem.org.uk/esero/ten-activities-world-space-week
Bag yourself a visit by a STEM Ambassador to visit your school to instil excitement about space and any potential careers.
All visits by a STEM Ambassador are completely free of charge.
Visit their Web site to organise a visit by a STEM Ambassador:
www.stem.org.uk/stem-ambassadors
The Royal Astronomical Society also have a list of outreach speakers willing to talk in schools:
https://ras.ac.uk/education-and-careers/for-schools-and-teachers/1834-list-of-school-speakers
If you are in a school where you would like access astronomy resources and activities suitable for visually impaired students, check out The Tactile Universe.
https://tactileuniverse.org
Grants for Physics Events.
If you are planning a physics related activity, such as a planetarium visit, there is a grant available from The Institute of Physics to "promote a greater interest in physics and engineering in young people":
http://www.iop.org/about/grants/school/page_38824.html
Borrow Real Moon Samples.
The Science and Technology Facilities Council will loan you real Moon Samples bought back by the Apollo astronauts.
https://stfc.ukri.org/public-engagement/activities-for-schools/borrow-the-moon
There are strict security rules, so make sure that you read these guidelines:
https://stfc.ukri.org/public-engagement/activities-for-schools/borrow-the-moon/security-rules-for-borrowers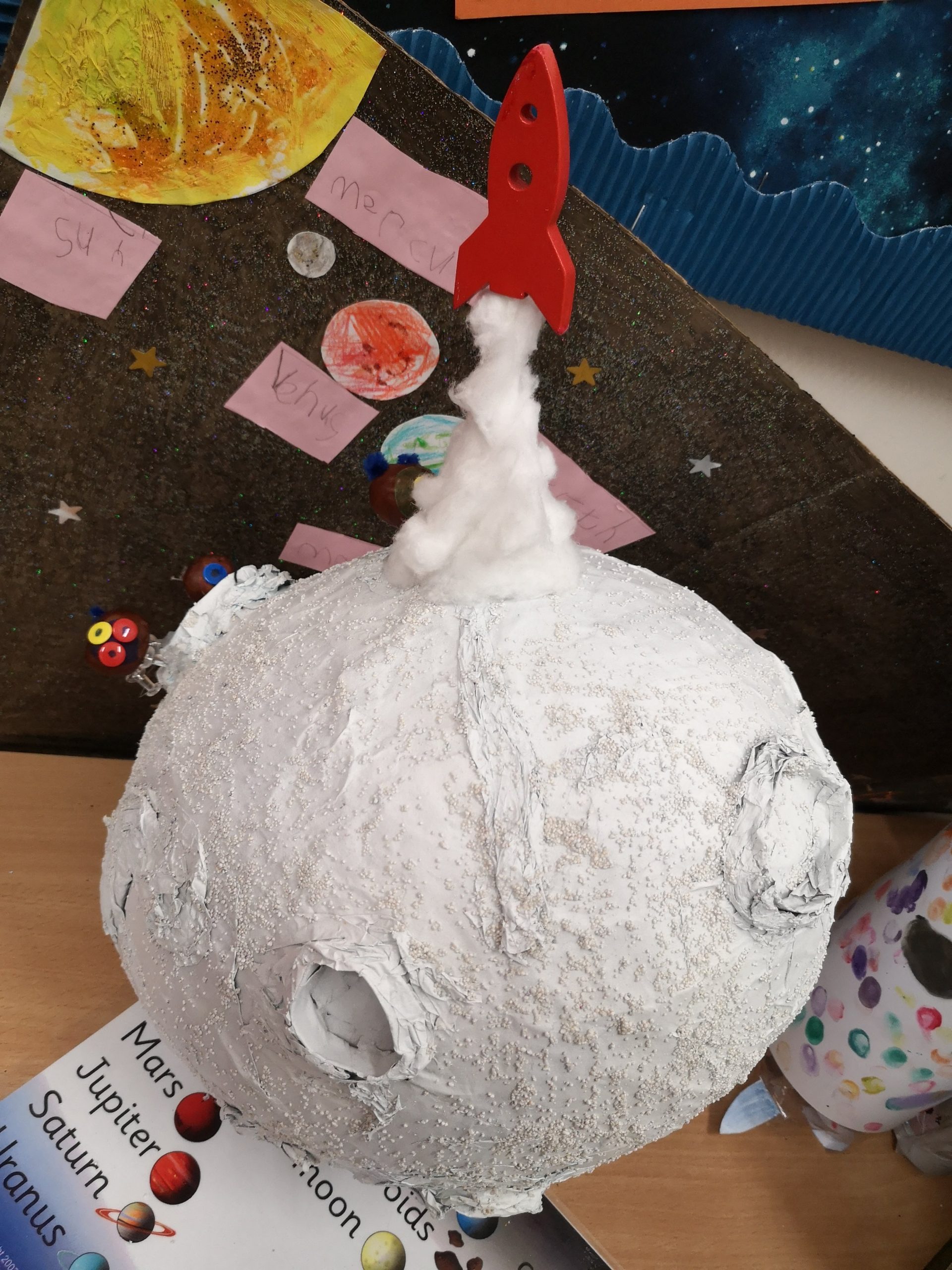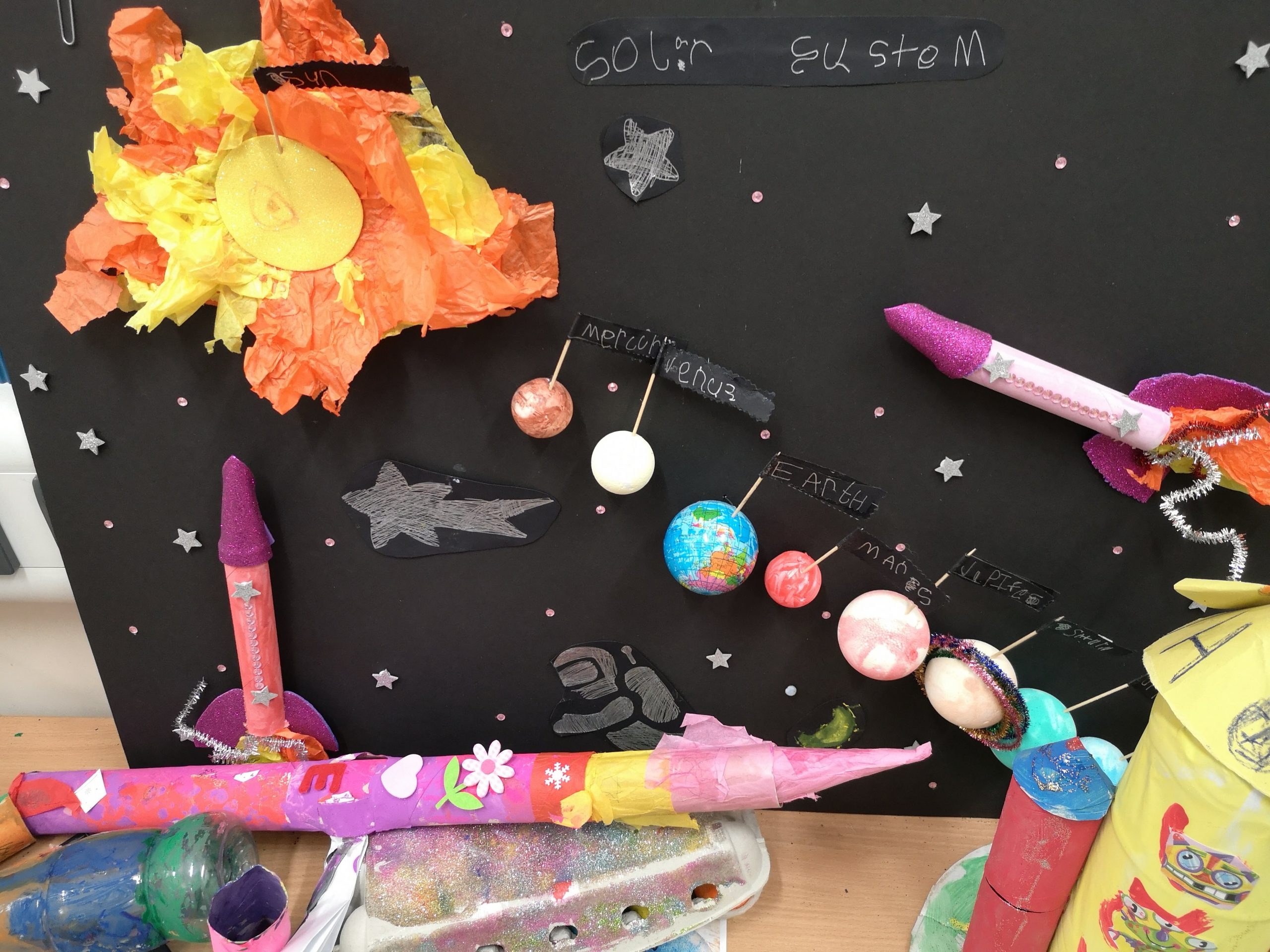 Space Resources.
To help you plan activities for your classes during Space Week, there are a number of free resources available.
These are accessed by following these links:
Science and Technology Council Educational Leaflets.
There are a huge number of titles available for free and can be ordered on their online order form:
https://stfc.ukri.org/news-events-and-publications/publications/stfc-publications-order-form
The European Southern Observatory also give codes for certain free products such as posters on their shop.
Look at their products in their online shop here:
https://www.eso.org/public/shop
The free products are only available to educators. Apply for you free educator code here:
https://www.eso.org/public/shop/freeorder
Space activities.
TES has a few suggestions for space related lessons:
https://www.tes.com/teaching-resources/blog/lesson-ideas-world-space-week
World Space Week also has a useful Web site:
https://www.worldspaceweek.org
Their activity guide in a pdf document is available to download here:
https://www.worldspaceweek.org/uploads/WSW_Teacher_Activity_Guide1.pdf
BBC World Space Week teaching resources:
https://www.bbc.co.uk/teach/world-space-week-primary-and-secondary-resources/zjvxbdm
Space Week activities for teachers:
http://www.spaceweek.ie/for-organisers/for-teachers
Toilet Paper Solar System for the scale of our solar system from the RAS:
https://ras.ac.uk/sites/default/files/2018-06/toiletpaper_solarsystem.pdf 
Exploring Mars Project by CIEC / ESERO-UK:
https://www.stem.org.uk/elibrary/resource/30199
Rosetta comet mission resources from ESERO-UK.
https://www.stem.org.uk/resources/elibrary/resource/35843/rosetta-primary-resource-book
STEM Rocket Science Taster Pack.
https://www.stem.org.uk/resources/elibrary/resource/36600/rocket-science-primary-schools-resource-taster-pack
STEM Mission X: Train Like An Astronaut. Human Diet, Exercise & health.
https://www.stem.org.uk/elibrary/resource/31444
STEM Mission Starlight. Royal Society of Chemistry Project about protecting astronauts from UV light.
https://www.stem.org.uk/resources/elibrary/resource/98633/mission-starlight
STEM Space, Sports, Sun & Safety.
https://www.stem.org.uk/resources/elibrary/resource/36663/space-sports-sun-and-safety
STEM Are We Alone: Searching for planets beyond our solar system.
https://www.stem.org.uk/resources/elibrary/resource/417024/are-we-alone-search-planets-beyond-our-solar-system
STEM EO Detective. Satellite images showing Climate change and Human Impact on Earth.
www.stem.org.uk/resources/collection/4356/eo-detective
Astro Science Challenge. Space Science Adventure from Unlimited Space Agency.
Inspired by Tim Peake's Principia Mission.
http://unspaceagency.com/mission/the-astro-science-challenge
STEM Mission to The Moon.
Celebrating 50 years since the Apollo Moon landings.
https://www.stem.org.uk/resources/elibrary/resource/450218/mission-moon
Access Remote Telescopes.
You can get access to remote professional telescopes and take pictures of objects in the sky by signing up for an account with The National Schools' Observatory.
https://www.schoolsobservatory.org
Slooh also have an educators package to access their professional telescopes:
https://www.slooh.com
YouTube Videos.
Look for the educational Paxi cartoon videos by the European Space Agency.
These are great for teaching younger children about the universe.
Here's one of Paxi's cartoons about The Solar System:
https://www.youtube.com/watch?v=mibxJwpennU
Tim Peake.
Drinking Water in Zero-G & Space Ping Pong. https://www.youtube.com/watch?v=NBfxYBw2Sxo&t=24s
Space Lesson: https://www.youtube.com/watch?v=mRuBvf-Qrno
Tim's Spacewalk Highlights: https://www.youtube.com/watch?v=AAUPp4oNlkI
Ask An Astronaut Live: https://www.youtube.com/watch?v=ekQtOdz2_G4&t=3014s
Look for the Rosetta "Once Upon a Time" European Space Agency videos as well.
These are very educational but also entertaining, telling you all about the Rosetta and Philae Missions to Comet 67P.
https://www.youtube.com/watch?v=PrctxlVWm_E
Apollo 11 Landing on The Moon:
https://www.youtube.com/watch?v=RONIax0_1ec&t=725s
Chris Hadfield singing Space Oddity on the International Space Station:
https://www.youtube.com/watch?v=KaOC9danxNo
Chris Hadfield shows how water behaves in Zero-G conditions:
https://www.youtube.com/watch?v=lMtXfwk7PXg
Samantha Cristoforelli has a number of videos taken aboard the International Space Station on different subjects.
Here's a couple of her video links:
Food Preparation: https://www.youtube.com/watch?v=4exaXdPKS3Y
A tour of the toilet: https://www.youtube.com/watch?v=aCG8NPh5G5w
SpaceX Test Launch of Falcon Heavy and the landing of the Rocket Boosters:
https://www.youtube.com/watch?v=nqOU2CGeAvk
Going One Step Further
If you have organised a Space Week already, then why not go one step further and organise a Space Camp.
www.spacecampuk.com 
After all your hard work doing all these space related lessons, why not be rewarded for it by obtaining recognition by the ESERO-UK Space Education Quality Mark.
www.stem.org.uk/esero/space-education-quality-mark