Star Parties in the United Kingdom.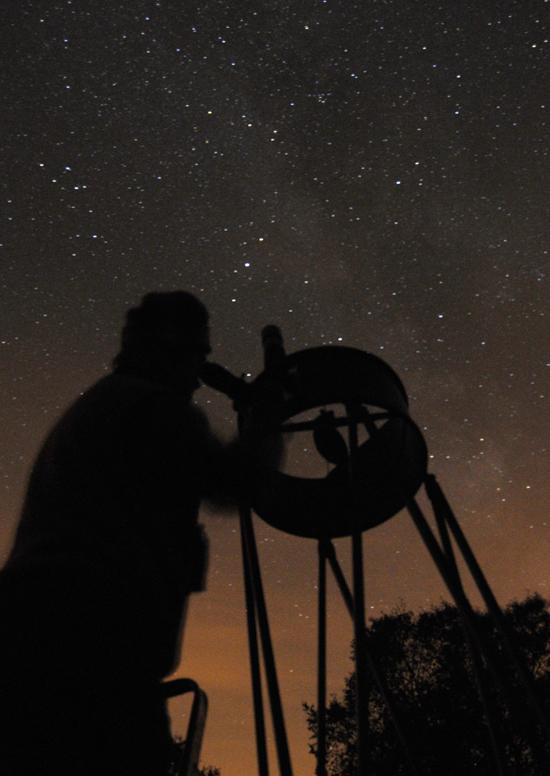 These meetings of like-minded astronomy enthusiasts gather in organised events in parts of the country which are renowned for their dark skies to enjoy the night sky in all its glory. Camping is affordable and these events are usually are heavily over-subscribed, so early booking is advised.
They are highly sociable events with lots of people taking scopes of all shapes and sizes. People are always more than willing to let you look through their telescopes, so you don't need to own one yourself, or be very knowledgeable to join in.
These events are scattered throughout the year but mainly take place in Spring & Autumn usually held as close as possible to the New Moon to ensure dark skies.
Please let me know if any of these details are out of date, or there are others I have not yet stumbled across.
dave@star-gazing.co.uk
Astrocamp. Brecon Beacons
http://astrocamp.awesomeastronomy.com

Autumn Equinox Sky Camp. Kelling Heath, Norfolk.
las-skycamp.org
Brecon Astrocamp. Brecon Beacons, Wales.
www.astrocamp.org.uk
Dalby Forest Starfest.
http://www.scarborough-ryedale-as.org.uk/saras/starfest
Dark Skies Festival.
http://www.darkskiesnationalparks.org.uk
Galloway Gathering.
www.drumroamin.co.uk

Haw Wood Farm Star Party.
Stargazing camping events in Suffolk.
http://www.hawwoodfarm.co.uk
Isle Of Wight Star Party.
http://www.iowstarparty.org/IOWSP/Home.html
This is no longer running.
Kielder Forest Star Camp.
http://kielderforeststarcamp.org
Mayo Dark Sky Festival.
www.mayodarkskyfestival.ie
Northumberland StarFest.
https://astro.ventures/starfest
Peak Star Party.
No Longer running.
Skellig Star Party.
www.skelligstarparty.com

Stargazers Lounge (SGL) Star Party.
https://stargazerslounge.com/forum/202-sgl-star-parties
Solarsphere – Astronomy & Music Festival. Buith Wells, Wales.
www.solarsphere.events
Spring Star Party. Kelling Heath, Norfolk.
www.starparty.org
Starfest Dalby Forest. Dalby Forest, North York Moors.
www.scarborough-ryedale-as.org.uk/saras/starfest/about-starfest
Winterfest Star Party. Kelling Heath, Norfolk.
winterfestastro.co.uk
Book one now. You won't regret it.
Go on, you know you want to. There must be one close to you.

If I have missed any events out, or any of the details given above are incorrect, please let me know.