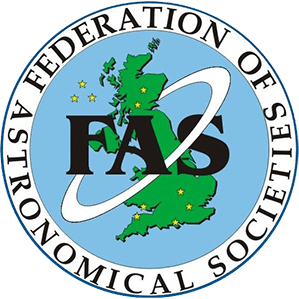 On Saturday the 14th of September the Federation of Astronomical Societies (FAS) are holding their annual convention.
This will be held at The Institute of Astronomy, Madingley Road in Cambridge.
The FAS Convention is a great day of interesting astronomy talks:
Dr Mark Clilverd

, British Antarctic Survey, Cambridge.
"Solar storm effects on ground-based infrastructure".

Dr Richard Ghail

, Royal Holloway, University of London.
"New insights from our closest Earth-sized exoplanet: Venus".

Jenny Lister

, 2018 RAS Patrick Moore Medal Winner, Wetherby Preparatory School, London.
"Astronomy for all: its place in education".

Dr Floor van Leeuwen

, Institute of Astronomy, University of Cambridge.
"Details of the HR diagram as revealed by the second Gaia data release".

Prof Carlos Frenk

, University of Durham.
"Everything from nothing: how our universe was made".
There is also a chance to tour the historic telescopes and be tempted to buy some nice astro gear from some of the trade stands.
The event starts at 09:45, finishes 18:00.
£8 for FAS members
£10 for non-members
£4 for juniors (members and non-members).