If you are like me Stellarium is a fantastic planetarium program for showing people the sky and planning what you might be able to see.
My YouTube guide to finding the comet is here:
https://youtu.be/gKwWQT8UVK0
This guide is also available to view on YouTube.
https://youtu.be/6-7HgYFl0tY
Many of the maps I use in my guides are drawn using Stellarium.
But have you tried to find Comet C/2020 F3 NEOWISE using the software?
Is it there? Possibly not.
If you can't find the comet in the software, here's my guide on how to add the comet.
First step is to make sure that you have the most up to date version of Stellarium installed.
It can be downloaded from here:
https://stellarium.org
Once the software has been installed, open Stellarium.
On the bottom left of the program, hover your mouse and a menu pops out.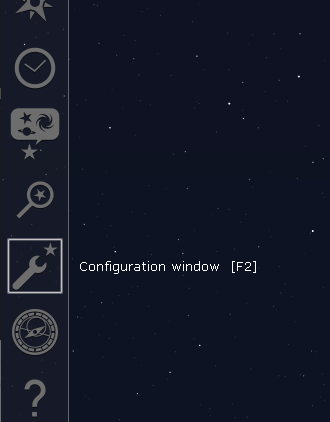 Click the Configuration button. (Or just press F2).
This opens the Configuration Window.
Click the Plug-Ins Tab.
Scroll down the left hand side menu.
Find and click Solar System Editor.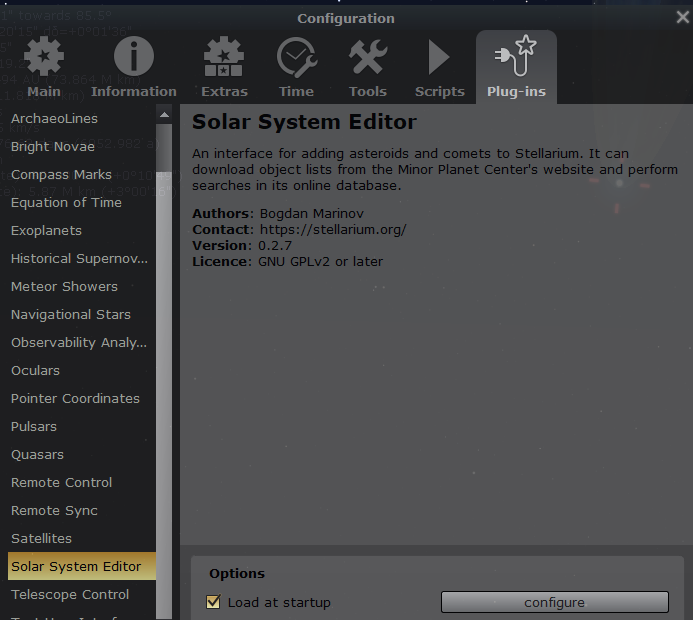 Make sure Load at Startup is ticked.
Click the Configure Button.
Click the Solar System Tab.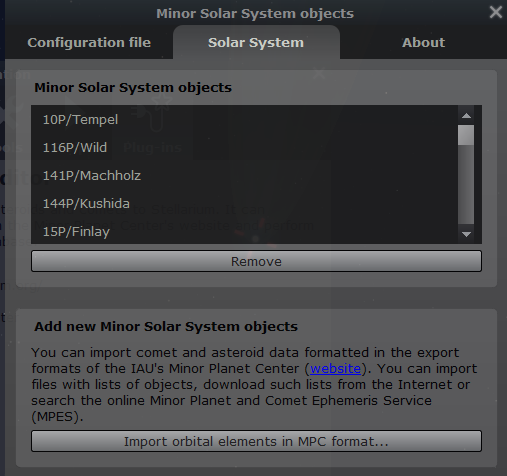 Click the Import orbital elements in MPC format… Button at the bottom of this window.
Click the Lists Tab.
Where it says Select the type, select Comets.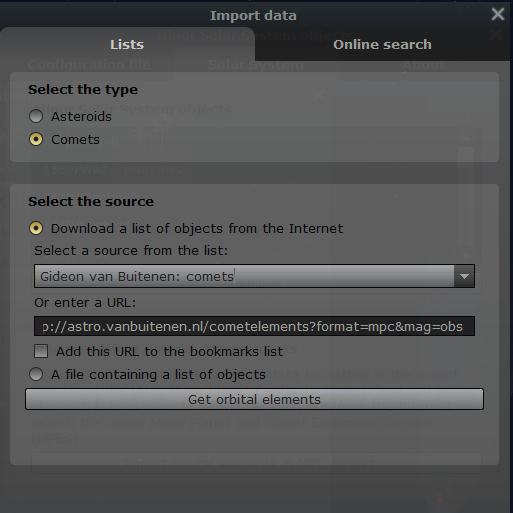 Select Download a list of objects from the Internet.
Underneath where it says Select a bookmark… click the drop down menu.
Select the first option Gideon van Buitenen; comets as shown above.
Click the Get orbital elements button.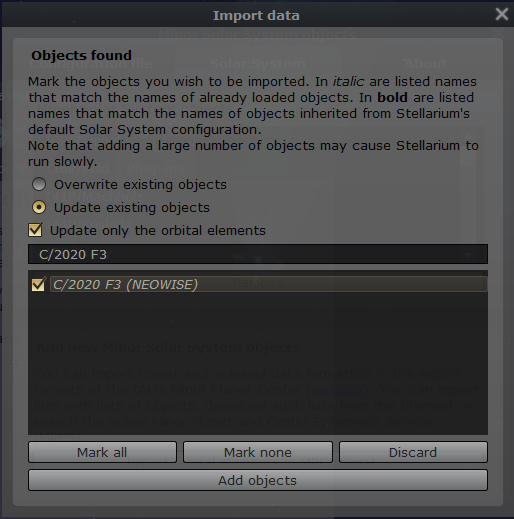 In the search bar start typing in the comets name C/2020 F3.
It should appear in the search list in the bottom of the window.
Select the comet by putting in a tick mark with the mouse.
Click Add Objects.
Close all the menus.
The comet should now be displayed and will be searchable when running Stellarium as shown below.
You and Stellarium are now ready for Comet C/2020 F3 NEOWISE.
Have fun.