Following my successful astrophotography workshops, I have been busy writing and self-publishing guides to the techniques demonstrated and successfully used by all the delegates.
Three guides have been written so far and are available for purchase in a printed edition directly from me via Paypal or on Kindle from Amazon.
Photoshop guide (70 pages) costs £8:50, plus £1:50 postage and Packing (UK Only).
Deep Sky Stacker and Solar Imaging Guides (40 & 43 pages) cost £7:00 each, plus £1:50 postage (UK Only).
Please contact me if overseas for postage costs.
Click on title of the guide of interest below the image for more details: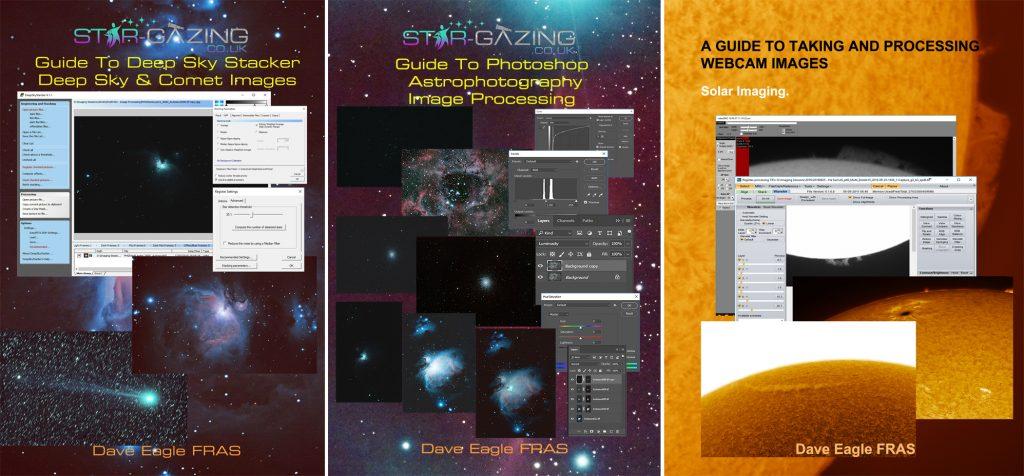 A Guide to Stacking Images in Deep Sky Stacker. Deep Sky & Comet Images.
A Guide to Taking and Processing Webcam Images: Solar Imaging.
Astrophotography. Essential Photoshop Techniques: Curves, Levels, Light Pollution Removal, Layers and Colour Saturation.