The first event supporting the @Library_Plus Space Chase @readingagency  #SpaceForReading challenge this summer was held yesterday.
Alongside other members of Northamptonshire Natural History Society (NNHS), we wowed them with not only astronomy and space, plus some pond life under microscopes as well.
The planetarium only just fitted, and almost swallowed me!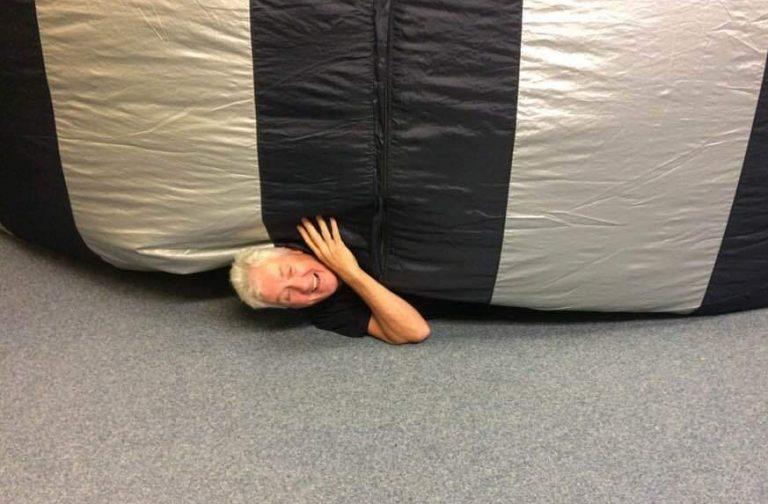 Catch me (and where there is space, the planetarium) in libraries over the #SummerHolidays.
The next outreach event with NNHS is tomorrow (8th August) at Hunsbury Library in Northampton.
Unfortunately there isn't room for the planetarium there, but there's lots of hands-on things to do, Augmented and Virtual Reality experiences and lots of free goodies to take away.
Come along, say "Hi", and pick up some freebies.