Tonight I will be re-visiting Rugby & District Astronomical Society.
I will be presenting, Magnificent Destination: The Apollo Moon Missions.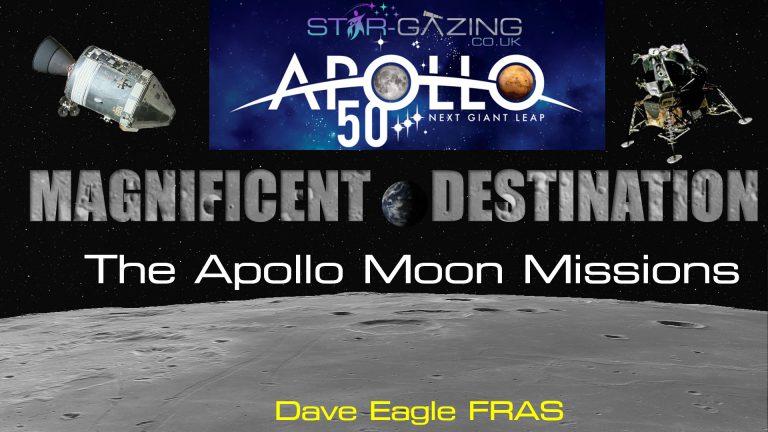 This tells the story of the fantastic Apollo missions and the landing of The Eagle, the Apollo 11 lunar module, on the Sea of Tranquillity 50 years ago last month.
It's a story I am going to enjoy telling again after this presentation first aired on my Apollo 50 celebration day.
Ruby and District AS meet at:
Church Lawford Village Hall,
School Street,
Church Lawford,
Warwickshire.
CV23 9EE
Meeting starts at 7:30pm.