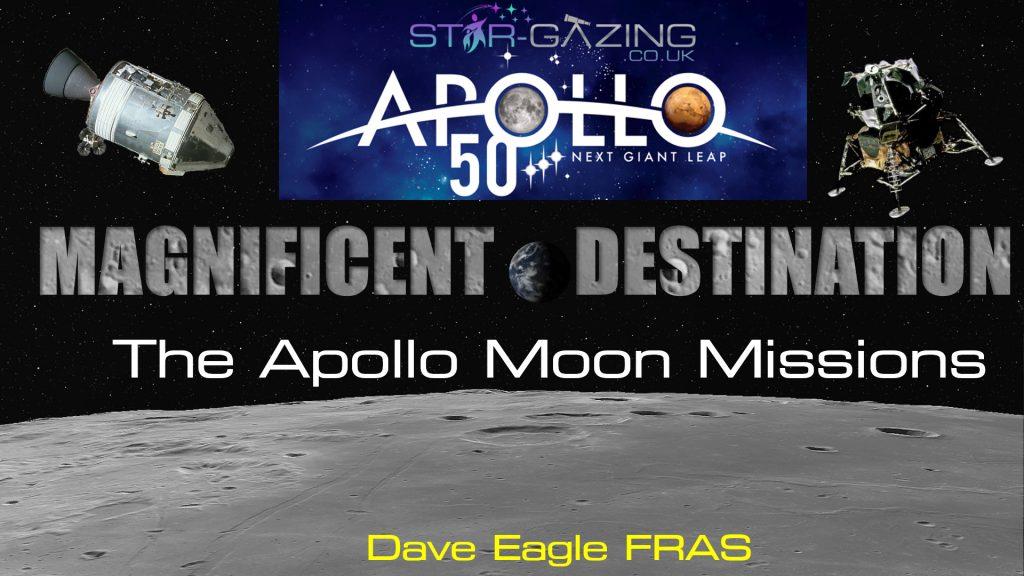 My latest audience-interactive presentation to commemorate the 50th Anniversary of the Apollo 11 Lunar landing is nearing completion. It has been designed to follow on from my Space Race presentation and covers the Apollo missions in much more detail.
Playing on Buzz Aldrin's famous words, I have entitled it:


"Magnificent Destination": The Apollo Moon Missions.
Suitable for all ages and interests, it is now available for bookings by astronomy clubs, social and youth groups and schools.
So contact me to book your talk.