This weekend I started to clear and de-commission Eagleseye Observatory. As you can imagine, this has given me very mixed emotions. On the one hand, it's very sad to see it go, but with all these new adventures lying ahead for Sue and I, it marks the start of a brand new chapter in our lives, especially when I retire from work this Thursday. So tonight the strip down is finally complete and the dome is empty.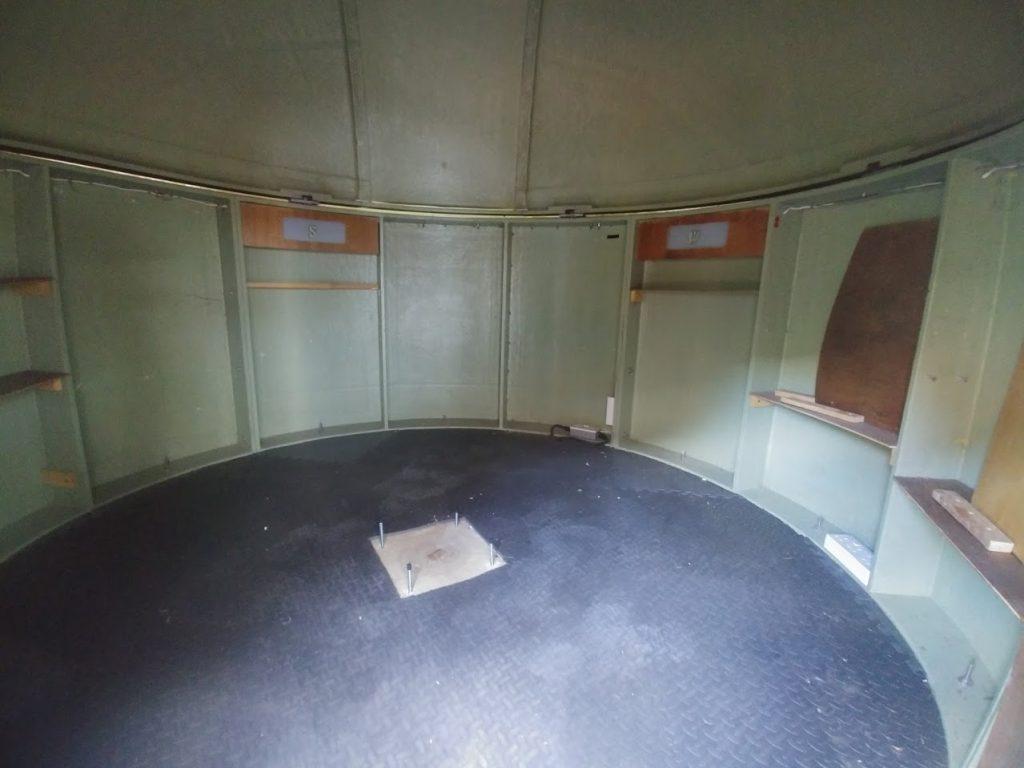 To finish 13 years of the observatories fantastic service, I was longing to get out and do some observing or imaging this weekend. There was an alert that some very nice detailed prominences were visible, which prompted me get all my solar gear set up. As you can probably predict, yes, of course, as soon as I got everything focussed, the Sun obligingly did a runner behind the cloud and was never seen again that day. Same old, same old!
Luckily after dark, at the very last gasp of the day (or night), the skies were sufficiently clear to get the CCD camera attached and get my very last imaging fix from within the dome.
After all, it is galaxy season, so I decided to capture photons from some nicely detailed galaxies to produce some mono images. 
First object was M64, The Black Eye Galaxy. I realised as I started stacking the images that I used the wrong camera settings after focusing, resulting in a smaller image size and resolution. (Left on 2×2. Sigh!).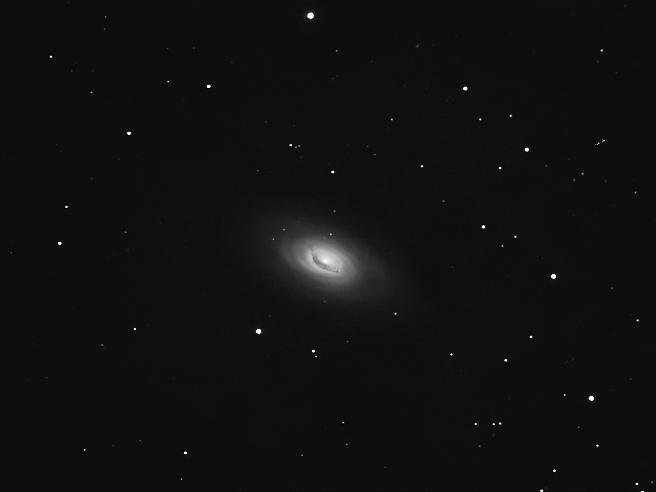 I was already set onto the beautiful edge-on Galaxy NGC 4565, The Needle Galaxy, so I quickly changed the settings so this image wasn't affected by the same problem.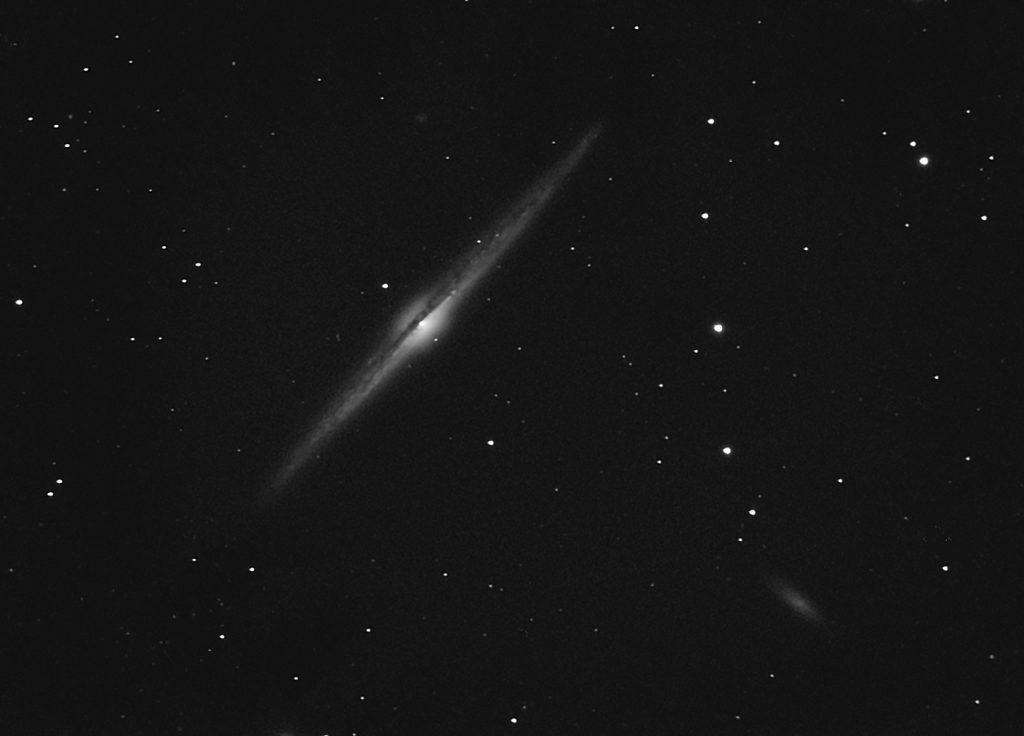 Lastly I captured NGC 4631, The Whale Galaxy. It shows a lot of structure within it, and the calf "swimming" just above its back.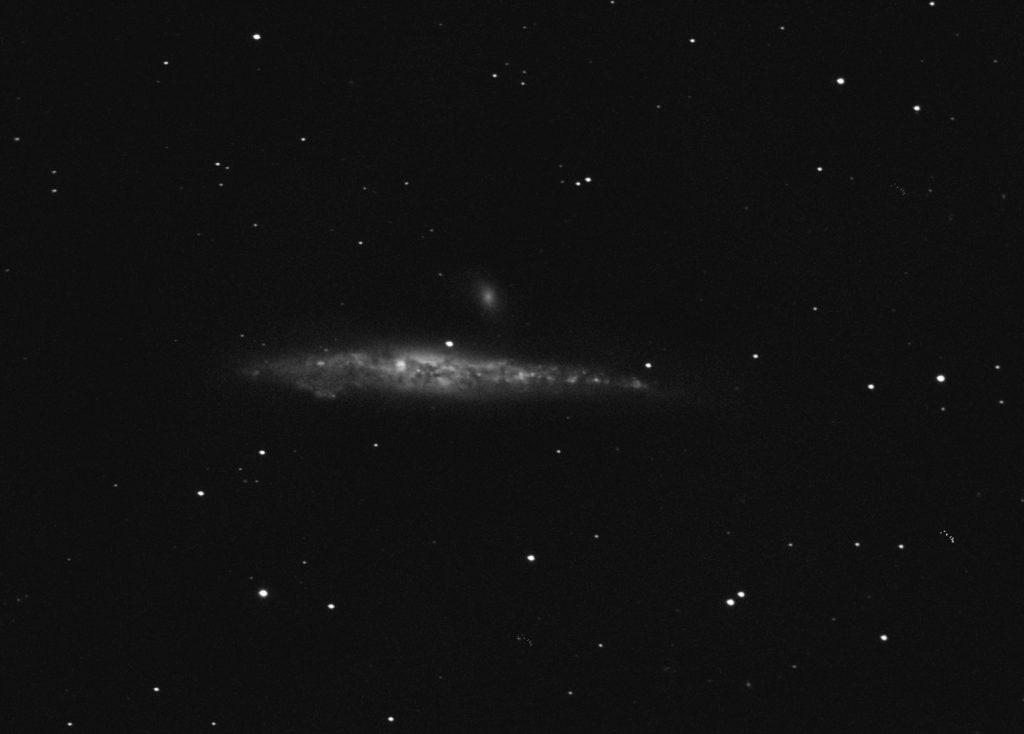 My next object was meant to be M51, The Whirlpool Galaxy. However, the sky background was rapidly increasing as the clouds started to re-fomr. So I transferred all the images to my Study PC before shutting up the dome for very the last time.
Tonight, everything else was taken out and has been packed away ready for when we finally get the go-ahead to move. Tomorrow, they are coming to start dismantling it to move it to its new home in Bedford.
Much as I am really hating taking my beloved observatory apart, once we settle in the "new" house, I'm really looking forward to starting to resurrect Eagleseye Observatory from scratch once again. So watch this space.
And, If I really miss the dome that much, I can always go down to Bedford and pay it a little visit… I wonder if it will remember me with as much fondness as I will it?