A small asteroid (Do they still call them that these days?) is due to buzz past the Earth over the next few days. It is likely to reach the giddy heights of magnitude 12.5 (or there-about), so will be a real challenge to spot as it passes us, moving south west as it goes.
It will not hit the Earth and will pass by at about 30,000 miles above the Earth's surface at closest approach on the  12th.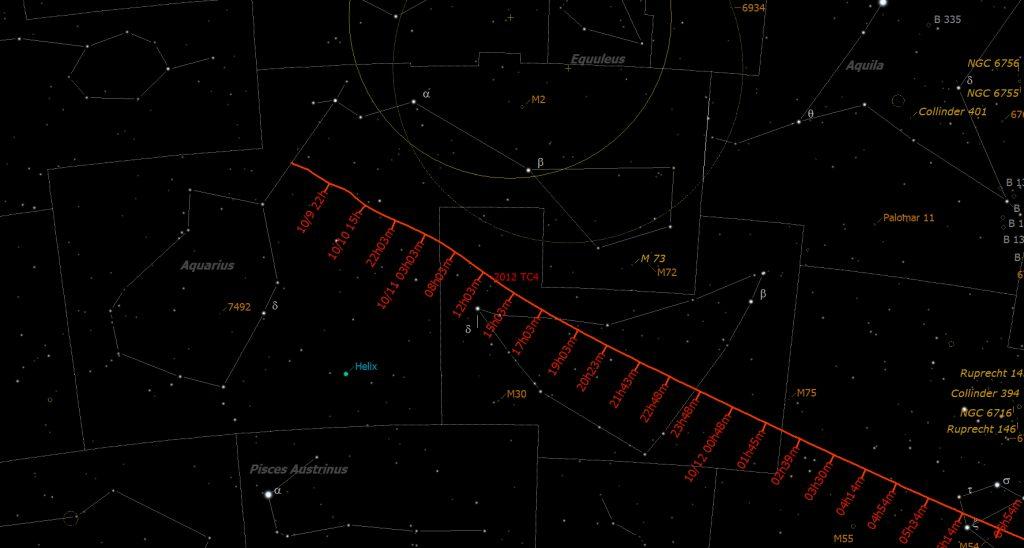 On the 10th it will be in Aquarius a little below the Water Jar asterism.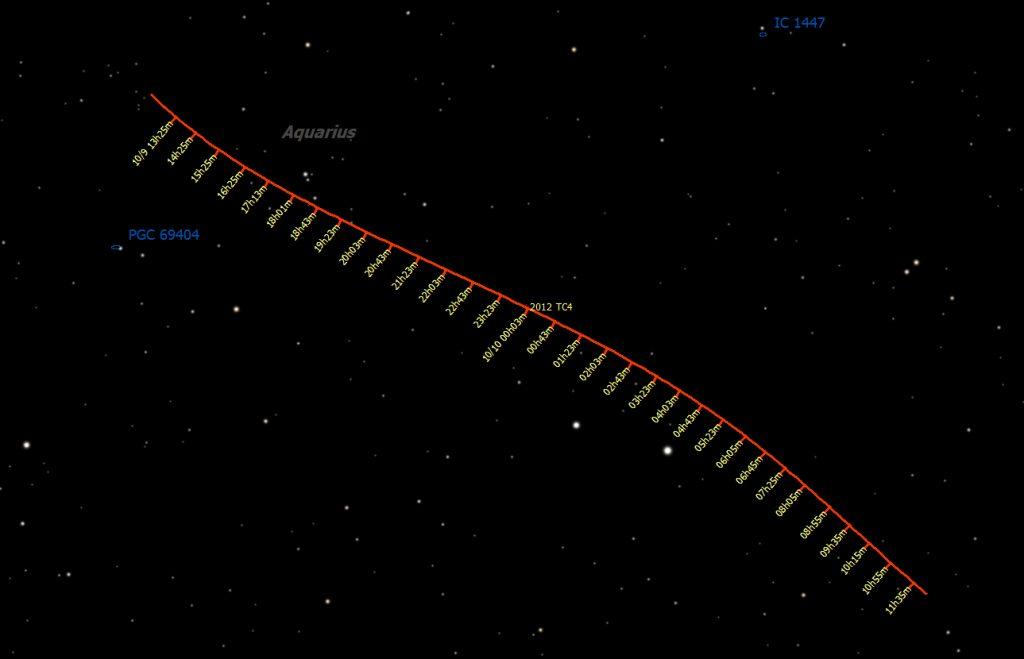 On the 11th it will be in Capricornus, within the main body of the constellation when dark in the UK.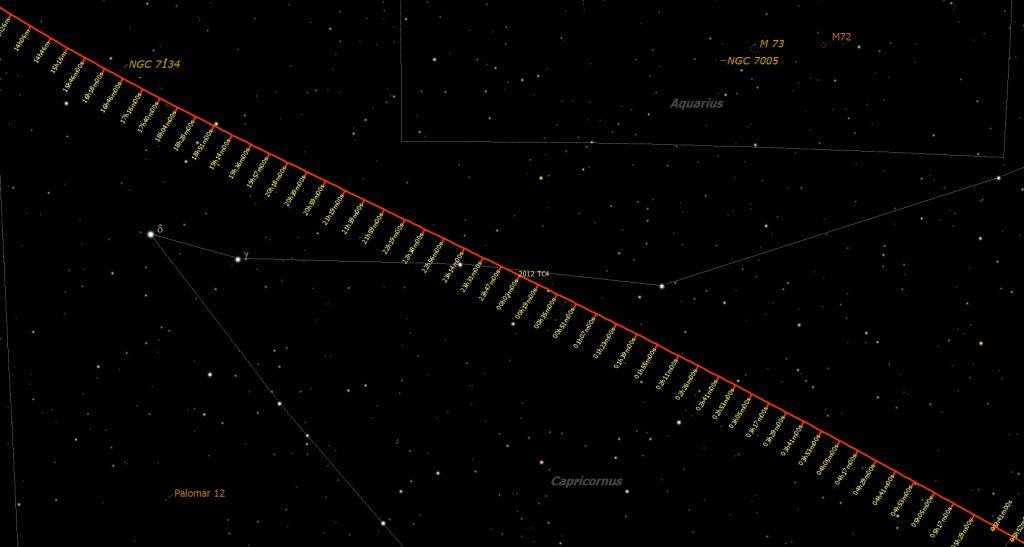 On the 12th it will be in Sagittarius and virtually lost in the multitude faint milky Way stars and very low down in the south western evening sky after dark.
If you're going to give it a go. Very good luck.
More details here on the Sky & Telescope Web Page
Dave